Lawn Fertilization and Pesticide Application Services
Country Lawn Care welcomes all of our present, past or potential clients.
Established in 1986, providing professional and quality lawn care services for homeowners and business.
We specialize in lawn fertilization and pesticide application programs, soil enhancers, turf improvement and consultation. Servicing all of greater Springfield area and surrounding towns.
Our regular customers particularly value our timely, professional and courteous service.
We take great pride in providing not only great service but also a beautiful, environmentally friendly lawn.
Andy Deecher (owner) has been working over 30 years managing turf for 1000's of homeowners and businesses.
He, still to this day, enjoys working with clients to improving and maintaining the quality of their turf.
"Personal Care Grows Results"
is our motto, so our loyal customers already know that Andy or a highly qualified employee will be at every service. Please follow our recommendation and instructions so we all can enjoy the great benefit of a lawn.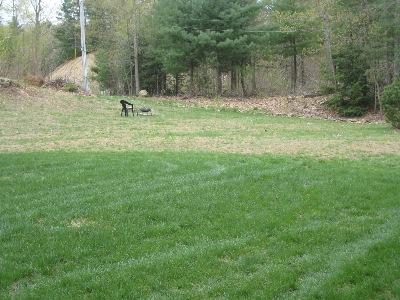 Our Customers
always value our consultation on ways to save money and time. This picture shows a distinct difference between having lawn treatment and not having any. This particular customer doesn't even water, only follows our cultural practices guidelines.
​